Temporarily, to order these books, please write to us at orders@roerich.org
and indicate which books you would like to purchase.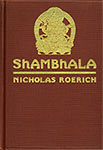 Shambhala
by Nicholas Roerich
New York: Nicholas Roerich Museum, 1985.
$18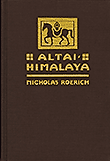 Altai-Himalaya: A Travel Diary
by Nicholas Roerich
Brookfield (Conn.): Arun Press, 1983.
$12 (half price)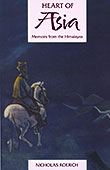 Heart Of Asia
by Nicholas Roerich
Rochester: Inner Traditions Intern., 1990.
$13 (paperback)

The Invincible
by Nicholas Roerich
New York: Nicholas Roerich Museum, 1974.
$9 (paperback, half price)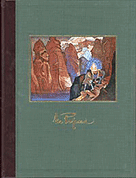 NICHOLAS ROERICH: In 2 volumes. Volume 1
Agni Publishing House, Samara; Kunstberatung, Zürich, 2008. 672 pages, color illustrations, hard cover, foil blocking, box (387 x 290 mm). Text in Russian and English. Printed in Italy. ISBN 978-5-89850-094-8 (Volume 1)
$350
(shipping within the US $21–$50, depending on destination and carrier, rest of the world — $90+)
Volume I of this monumental edition contains 735 color reproductions of Nicholas Roerich paintings from museums and private collections in the USA, Russia, and India. The text is written by Yevgeny Matochkin, a well-known scholar of Roerich's art.
This is by far the most extensive presentation of Roerich's work in a single album.

Messenger Of Beauty:
The Life and Visionary Art of Nicholas Roerich
by Jacqueline Decter
New York: Inner Traditions, 1997.
$25 (paperback)

Nicholas And Helena Roerich:
The Spiritual Journey of Two Great Artists and Peacemakers
by Ruth Drayer
New York: Quest, 2007.
$24 (paperback)